Virtual IT
Our name says it all. From design and implementation of complete virtual infrastructure projects for enterprise clients, to "Virtual IT Department" services for SMB clients with limited internal IT resources, we bring the power and benefits of virtualization to companies of all types and sizes. Let us show you what virtualization can do for you.
Corporate Philosophy
Information Technology exists for one purpose: To Enable Business. At Virtual IT we understand this often forgotten concept. Technology for the sake of technology is pointless, and technical skills alone are no longer enough. Any implementation of technology must provide a clear business benefit.
Our philosophy is centered on three principles: Exceptional Service, Common Sense and Technical Excellence. Balancing them effectively is what sets us apart.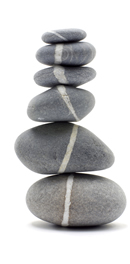 Exceptional Service
Our Exceptional Service and strong commitment to our customers are at the core of who we are and what we do. In today's business world, technology expertise alone is not enough. Our level of service is a strong differentiator, setting us apart.
Common Sense
Common sense is the glue binding Exceptional Service and Technical Excellence together to provide the foundation for leveraging IT to achieve profound business benefits.
Technical Excellence
Our team of consultants hold to the highest standards of Technical Excellence and combine extensive technical skills and experience with the Service and Common Sense required to achieve exceptional results.
Top
CONTACTS

303.552.0612

Denver Regional Office

Virtual IT, Inc.

225 Union Blvd

Suite 150

Lakewood, CO 80228

Houston Regional Office

Virtual IT, Inc.

3200 Southwest Freeway

Suite 3300

Houston, TX 77027