Service OfferingsOur service offerings are divided into three distinct categories: Virtual Infrastructure, Virtual IT Department and Systems Integration. These groupings each reflect a specific project focus based on the diverse needs and goals of our clients.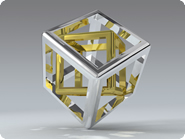 Virtual Infrastructure
Our Virtual Infrastructure Practice is geared to the needs of large enterprise clients who require full scale design and implementation of virtualization projects. These can range from simple server virtualization pilots for "testing the waters", to complete virtualized datacenters with full system and application migration services.
Virtualization, in all its myriad forms, is a profoundly powerful technology. Let us show you how to leverage this technology to dramatically increase IT efficiency, cut costs and drive business growth.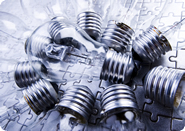 Virtual IT Department
Our Virtual IT Department services are geared to SMB clients who desire enterprise-class IT solutions but cannot justify the time and expense of acquiring, developing and managing internal IT resources. We allow you to shed the burden of IT and focus on what matters to you: Running and growing your business.
Go from zero to enterprise-class IT, without lifting a finger, by implementing your very own Virtual IT Department. We will assess, design, implement and manage all the pieces of the IT puzzle necessary to enable efficient business operations and drive growth.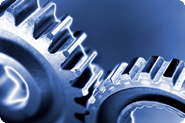 System Integration
Making all the pieces of IT work seamlessly together is the cornerstone of our System Integration service. Let our experienced consulting staff help you evaluate your current technology and determine what works, what doesn't and what changes are necessary to get you where you need to go.
We provide the assessment, design, implementation and support services necessary to mould various disjointed technologies and systems into a coherent, seamless whole.
Top
Technology Assessment
Our Technology Assessment will help you gain valuable insight into the current state of your IT and will serve as a baseline for determining requirements and necessary modifications.
Our assessments are heavily focused on business needs and requirements, as we believe that Information Technology exists for one purpose only: To Enable Business.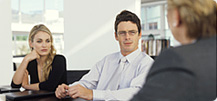 Strategic Planning
Our Strategic Planning services help you take your Information Technology to the next level by providing strategic advice and guidance on how to effectively leverage your IT investment to manage change and drive growth in today's challenging business environment. It's like having your own Virtual CIO.
Datacenter Design
We offer full Datacenter services that range from modification of existing infrastructure, power and cooling components, to complete design, implementation and support of new Datacenters.