Server Virtualization Our Server Virtualization offerings include the full suite of VMware virtualization products. From simple VMware ESXi implementations to full vSphere 5 and 6 Virtual Datacenters, we've got you covered. We also provide design and implementation services for Microsoft Hyper-V and Citrix XenServer environments. Desktop Virtualization Whether based on VMware View or Citrix XenDesktop, we can help you deploy a Virtual Desktop solutions to fit your needs. Storage Virtualization Our Storage Virtualization solutions include LSI StoreAge SVM; Datacore SanMelody and SanSympony; and FalconStor NSS Enterprise. Contact us for details on how Storage Virtualization can bring order to your storage chaos. Application Virtualization We provide full planning and implementation services for VMware ThinApp (formerly Thinstall), Microsoft App-V (formerly SoftGrid), and Citrix XenApp Application Streaming. Enterprise Storage NAS to iSCSI to FC to InfiniBand, we have design, implementation and support services for all your Storage Area Networking needs. From enterprise RAID arrays and SAN switches to Disk Based Backup and Data De-duplication, we've got you covered with products from Xiotech, LSI, DataDomain, QLogic, Symantec, HP, Dell and many more. Disaster Recovery / Business Continuity Virtualization technology greatly simplifies the logistics required for effective DR/BC. Let us show you how to leverage virtualization technologies to implement a DR/BC solution for a fraction of the cost of a non-virtual solution. Enterprise Messaging Communication is the life-blood of any company and a well designed messaging systems is a key ingredient for success. We provide complete design, implementation and support for a variety of messaging system components including Microsoft Exchange, Office Communication Server, SharePoint Server and Blackberry Enterprise Server. Remote Access We can design remote access solutions based on both terminal services technology, such as Citrix XenApp (formerly Presentation Server), as well as desktop virtualization technology such as VMware View or Citrix XenDesktop. Backup / Archival Technologies such as Disk Based Backup, Data De-Duplication and Storage Replication have greatly increased the flexibility, power and effectiveness of backup and archival solutions. Let us help you select the right solution and technology for your needs. Data Networking / Security We provide full implementation services for all facets of data networking from switches and routers to firewalls and network security software suites from vendors such as Cisco, Checkpoint, Symantec, TrendMicro, CA and others .
Technology Partner
It can be an overwhelming challange to keep up with the fast-paced, ever-changing IT landscape. This is why it is important to have a technology partner like Virtual IT on your side to provide insight and guidance on which technologies to embrace and which to avoid.
We base our evaluation of new technology on common sense analysis from a Business Perspective. Technology for the sake of technology is pointless and any new technology must provide a clear business benefit. We understand this concept and provide you with the information necessary to make informed technology decisions.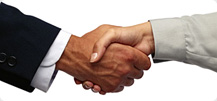 Contact us to discuss how you can leverage our extensive Information Technology expertise to your own benefit.